Jewelry Store in Burlington, MA
We are your trusted local jewelry store in Burlington, MA
Top Rated Jewelry Store in Burlington, MA
We are a top-rated jewelry store in Burlington, MA. We specialize in engagement rings, loose diamonds,
wedding bands, diamond earrings, and more. We have nothing but the highest quality of jewelry designs for any occasion.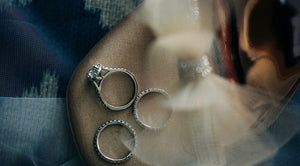 Your Custom Jewelry Partner
We take pride in being your design partner and
creating something that you will love for a lifetime.
We can start with a design that you found online
or take an old family heirloom and redesign it into
something that can continue to be a part of your family history.
EXPLORE CUSTOM DESIGN
About Us
Our Jewelry Store
Founded in 2001, our jewelry store was not born of a life surrounded by riches and extravagance. In fact, it was quite the opposite. Our business is one of humility and equality. Those may seem like strange terms to associate with a jewelry business, but it's at our very heart and soul that we think you'll come to know us best.
Learn More
CONTACT US
Looking For A Jewelry Store In Burlington, MA?
Our priority is our customer, so if you ever have any concerns, questions or comments please contact us and we will be more than happy to assist you to answer all your questions.
Contact Us
Follow Princess Diamonds
@princessdiamonds_ma
Follow our Instagram for the latest updates and specials